Balayage Mississauga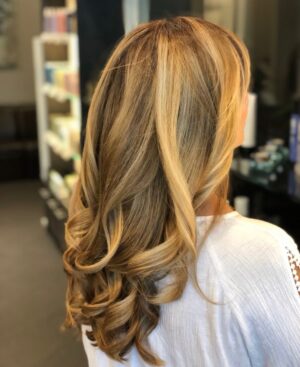 Come and experience the best balayage hair in Mississauga in a beauty oasis at Salon Dolce Vita. Alaa Shamas and his team offers a unique environment that delivers the finest in balayage hair care in what you can call the best balayage hair salon.
To book your appointment for your balayage at the best balayage hair salon in Mississauga, you can either Book Online with us or give us a call at 905-278-5550  and our receptionist will be more than happy to find the right time that works best with your schedule.
Salon Dolce Vita also offers OLAPLEX, the bond multiply service to add to your balayage in order the keep your hair healthy and soft and preserving its shine.
If you would like to include a root colour with your balayage hair appointment as well, we recommend to contact us in order to talk to one of our hair booking specialists and let us add this service to your appointment. If you prefer to book online, please don't forget to add a hair colour service with your visit.
You can easily find us in Mississauga at 1 Hurontario Street, Port Credit and get the best Balayage Treatment.
What is Balayage?
Pronounced BAH-LEE-AHGE, balayage is actually a French word meaning 'sweeping,' as in to sweep on a hair lightener to create highlights. Balayage is the technique of free-hand painting highlights onto the hair, creating a soft and natural gradation of lightness towards the ends.
What is the difference between Balayage and highlights?
Balayage is a much more visual technique, meaning unlike highlights that follow a sectioning pattern, balayage allows your colourist to personalize your colour placement.
How Long Does Balayage Take?
Our typical balayage hair treatment can take anywhere from 2 ½ to 4 hours depending on the length and density of your hair. If your hair is particularly dark, your stylist may recommend doing two or more sessions to achieve the exact colour and tone that's right for you.
Apart from balayage treatment, Dolce Vita also offers more hair services which include hair cutting, wedding hair and makeup, hair keratin treatment, hair extensions and more.